Sharing the last few pictures of this project today!
Before the remodel, the kitchen table was in the same spot as the two blue chairs below. This room opened up quite a bit and we moved the kitchen table across the room. There was space for a comfy seating area and extra built in storage right off the kitchen.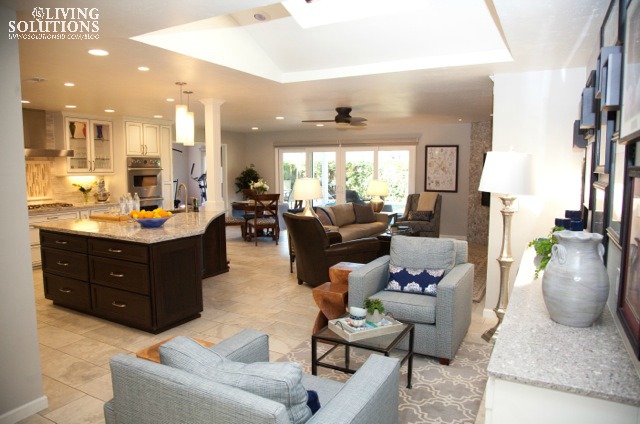 The fireplace was cut down significantly and the hearth was taken out, which gave this awkward corner much more space for the seating area. The blue tape is where the new fireplace would go.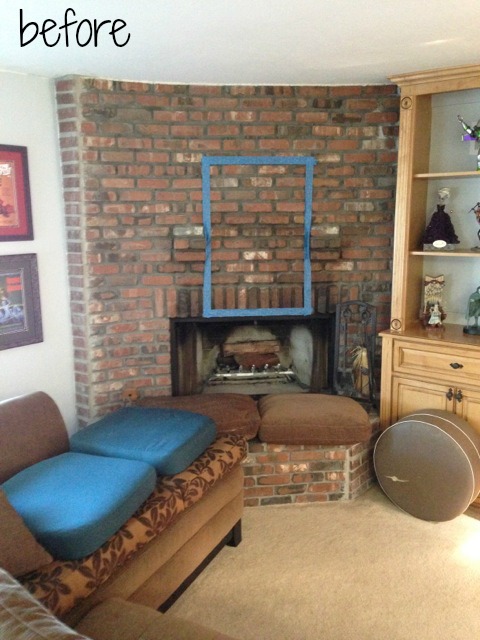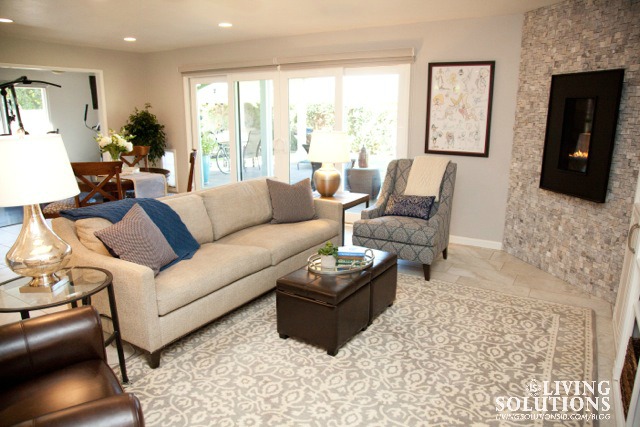 The stone wall added texture and dimension, but wasn't too overwhelming to the space.
Aren't these the cutest models? They sat right down and posed!




I love the openness that was achieved with this project. The softer tones and all the different textures in this space add interest without being too overpowering. Such a fun project with great clients!