It's time for another BEFORE & AFTER post!
There are so many project to share, but I have definitely been behind in doing so! This project was completed back in early 2022, so I thought it was a good time to finally share it!
This project was what I call a "Kitchen Re-Work" or a "Kitchen Re-fresh"…the main components and cabinets stayed, so not a major remodel. But, it all needed an update and some areas needed re-working.

BEFORE
We removed the "appliance garage," that wasn't getting any use except storage, as well as the decorative moulding piece over the picture window. There was some debate to change out the doors to a more shaker style frame, but the client ended up deciding to stay with the existing door style and it worked out just fine!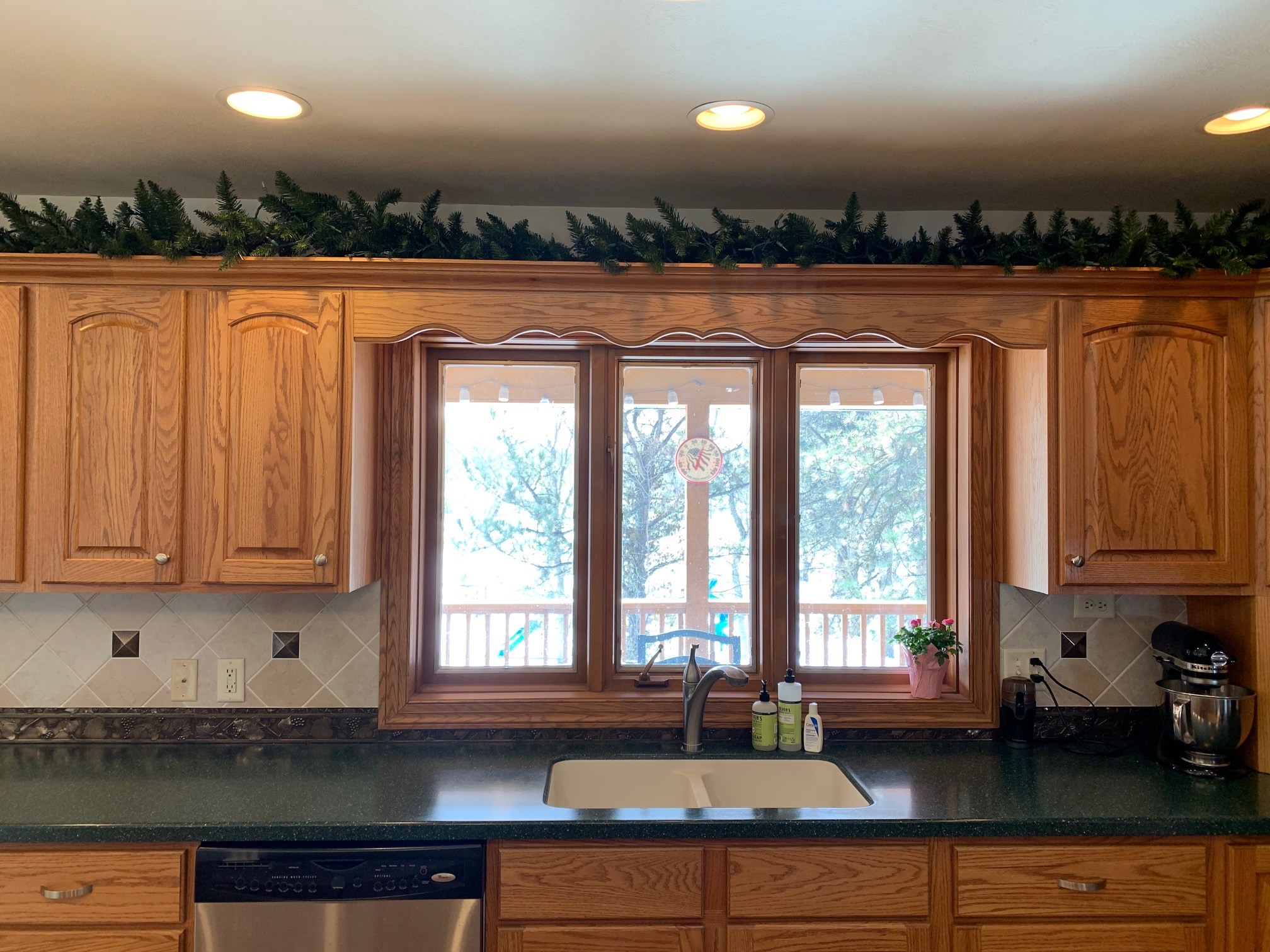 The island size stayed the same, and it's hard to tell in this before photo, but there was an open space above the fridge. We had a custom cabinet piece built around the fridge so it felt more "built-in" and offered more storage.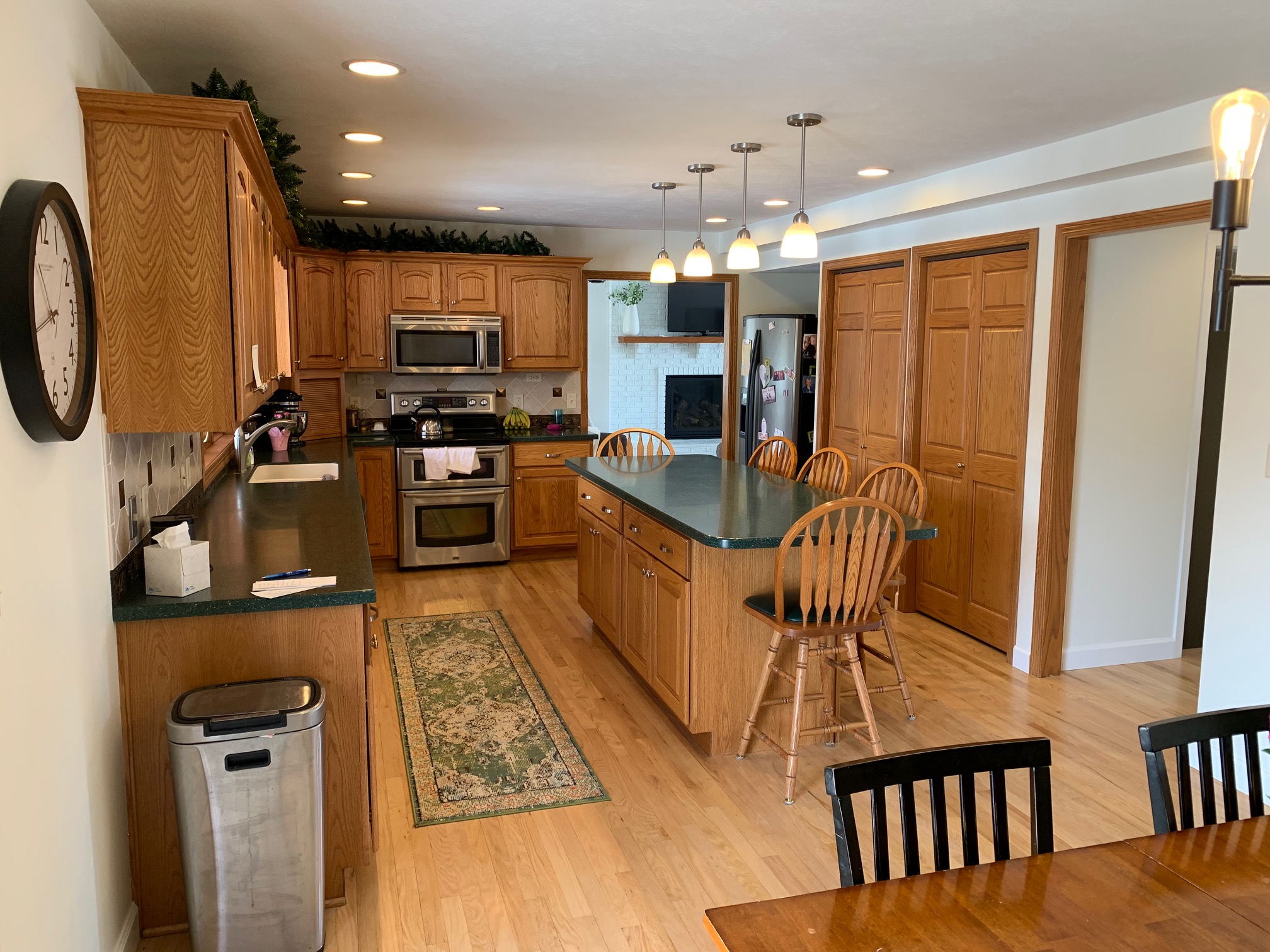 AFTER
And here it is all completed!
As you can see, the cabinets were all painted, with the upper cabinets white and the lower cabinets and island a darker, contrasting color. The backsplash was changed out, counters were changed, the sink and faucet was upgraded and all new hardware was added.
This kitchen needed a chance to match the rest of this beautiful home! I love how this kitchen turned out and it was so fun working with such a creative client!
photography: jenna vander veen photography
If you have a kitchen that needs a "Re-Work," please reach out. You may not need a total remodel to get a "new" kitchen and I would love to help you!