Hi friends! It's Friday and time for some favorites!
This week I'm sharing new signs that are up around our home. If you follow me on Instagram, you may have seen a couple of these signs.
I ordered this "J" from Vine and Branches and love it!
It replaced a "J" sign I had made a year or two ago. This picture was from this spring. My "J" wasn't terrible-I bought a art canvas, painted it with silver acrylic craft paint, and added a flat wooden J that I had painted also.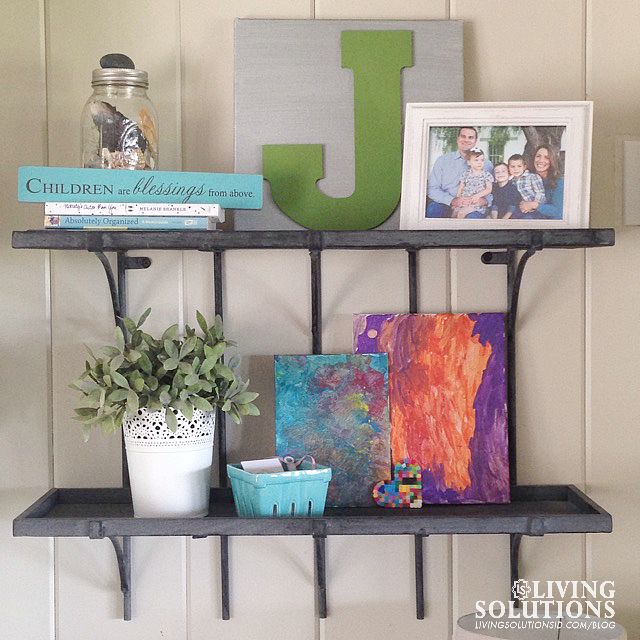 A cute enough DIY craft project, but I prefer my new "J"!
I'm looking forward to adding some pumpkins on this shelf for fall. I checked two of our local grocery stores, and they still don't have pumpkins! I hope I can find some of those little white ones I love this weekend.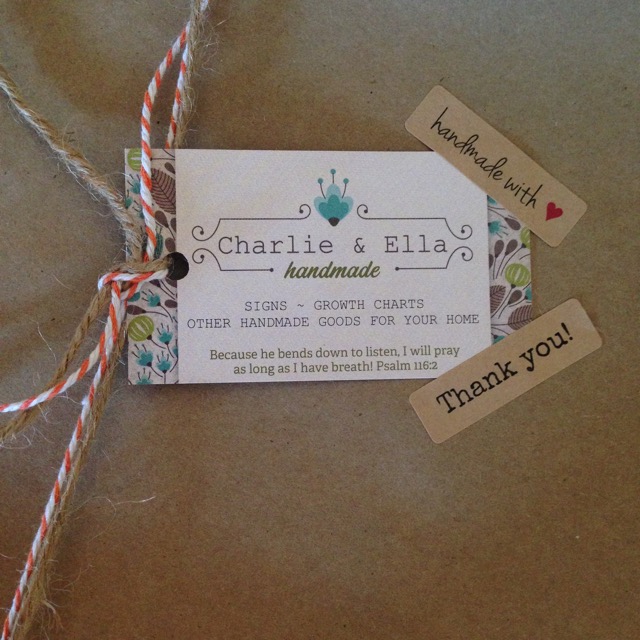 Before we left for our summer vacation, I had ordered 3 custom signs from Charlie and Ella and I couldn't wait to get them! Even the packaging is cute.
I had this cute one made for my little girl's room.
I originally thought of hanging this "gather" sign over my desk but I wasn't loving it there…maybe when I paint that space I will like it better. For now, I have it on our brick wall right when you walk in to our side front door. It's the door we use every day and I love seeing it. It's a reminder to me that as I walk in, this is our home. A place for love and for the people we love, who live here and who we invite in and it's just a good reminder for me.
And my new "EAT" sign above our cooktop. This large brick space has been bare for 4 years! I also bought these cutting boards  on The Painted Fox before we left for vacation too and they were waiting for me when I got home!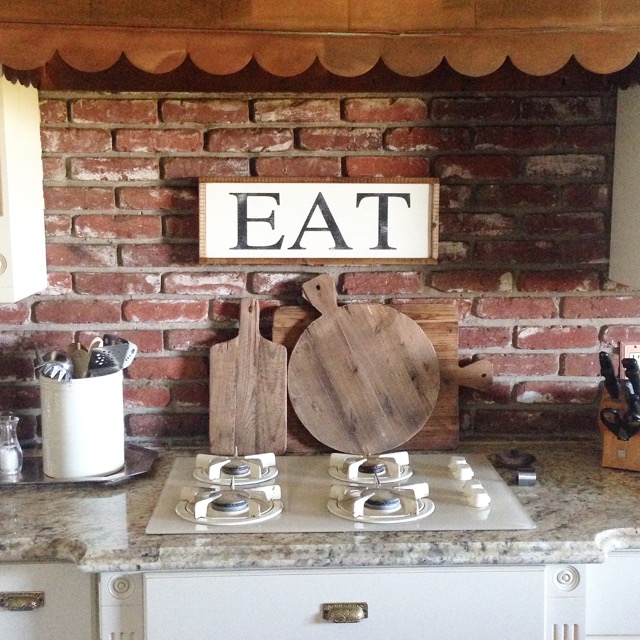 So there are a few of my favorite signs! Hope you have a great weekend!